Eletrical Services
Electrical industries growing fast and always in demand. We provide Industrial, Commercial, and Domestic services in relation to the services above. People need electricity. Electricity is necessity and not a luxurious service, and EA Brothers Contractors firmly knows this.
In this regard we are dedicated to make sure that each of our clients gets the exact value for his/her money in return. No matter what industrial, commercial, to residential electrical service you need, EA Brothers contractors co. ltd has an experienced team of electricians who can help. That's why your comfort is always our priority
Why Us?
Safety First
100% Satisfaction Guranteed
Experienced
Quick Response
Creativity
We Offer Electrical services such as
0.4kv, 11kv and 33kv distribution lines
Distribution transformers 11kv/0.4kv and 3kv/0.4kv
Installation of new electrical circuits
Maintenance and repair of building switchboards
Repair of indoor and outdoor lighting systems
General trouble-shooting, and repair of distribution systems.
Switch gears and protection systems
Power factor connection equipment
Design, Installation, Maintenance and repair Services of generators from 1500KVA, 800KVA,700KVA,
Also we Supply and install UPS system from 1KVA to 6MVA.In addition, we provide UPS preventive and corrective maintenance visits from 1kVA to 6MVA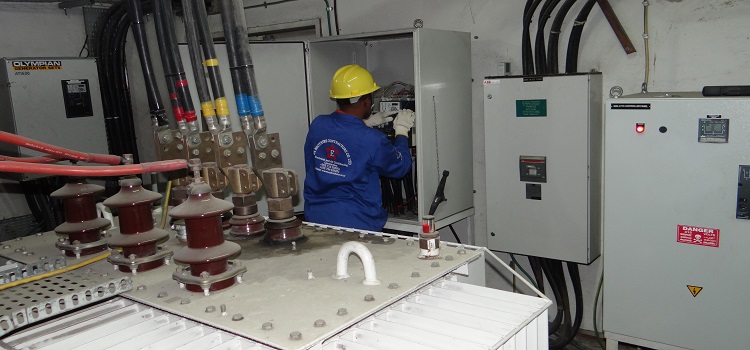 ---
Residential
EA Brothers contractors co. ltd provides the best residential electrical services with fair pricing, and prompt emergency residential service. We have developed an outstanding reputation within Tanzania. You too can trust us treat you fairly and give you the best service as possible.
Industrial
From the ground up, to service teams on site consistently monitoring your electrical systems. Contact EA Brothers contractors co. ltd with any of your industrial needs.
Commercial
EA Brothers contractors co. ltd we have a well-crafted team to help aid in any and all of your commercial construction needs. From ground up construction to small commercial repairs, Piper Electric has the capabilities to handle them. Contact us today to learn more
24x7 Service
Electrical problems don't follow an 8-5 schedule; they strike suddenly and can represent major electrical problems or possible danger to your business. EA Brothers contractors co.ltd, is always available to assist you with industrial, commercial, to residential electrical emergencies.
Design / Build
Our team has designed and built electrical systems for commercial projects small and large, routine and complex. Whatever the project, our Design-Build method makes the process efficient, and cost-effective.
Repairs
EA Brothers contractors co. ltd we strive to take care of all our customers repair needs. Through incredible knowledge and customer service, our team can help aid in any electrical repair needs from industrial, commercial, to residential.
---
---